Last month we did it… we finally did it!
We left our home state and finally jumped on a plane. I don't think anyone really knew when the day would finally come, but by the skin of our teeth, restrictions were eased, and everything fell into place perfectly! Cue: Dance Party!
I think at this point we would have gone anywhere but we choose Tasmania and oh my god it was worth the wait!
If you have come to our retreat style training programs before (and we have a few fans who have come once, twice, even three times) you know that we focus on the tell all.
That's right… literally we tell you everyyyythinggg: the highs, the lows, the lessons. No secrets here! Ivy & Bleu has been in the industry for 11 years now and we started from the bottom of the wedding industry to where we are today. Was it done overnight? Absolutely not. The academy has allowed us to share with our students the mistakes that we have made and the tricks of the trade so that you don't have to go through the same trial and errors we did. It is a open discussion about it allllllll with fellow creatives who like you are wading their way through starting and running a small business or career in this amazing industry. We also have a pretty fun time whilst doing it!
Bon Voyage!
Before arriving in Tasmania, we had a beautiful welcome pack delivered to our students completed with stationery suite itinerary, a few gifts and a sneaky bottle of Moet that would not disappoint!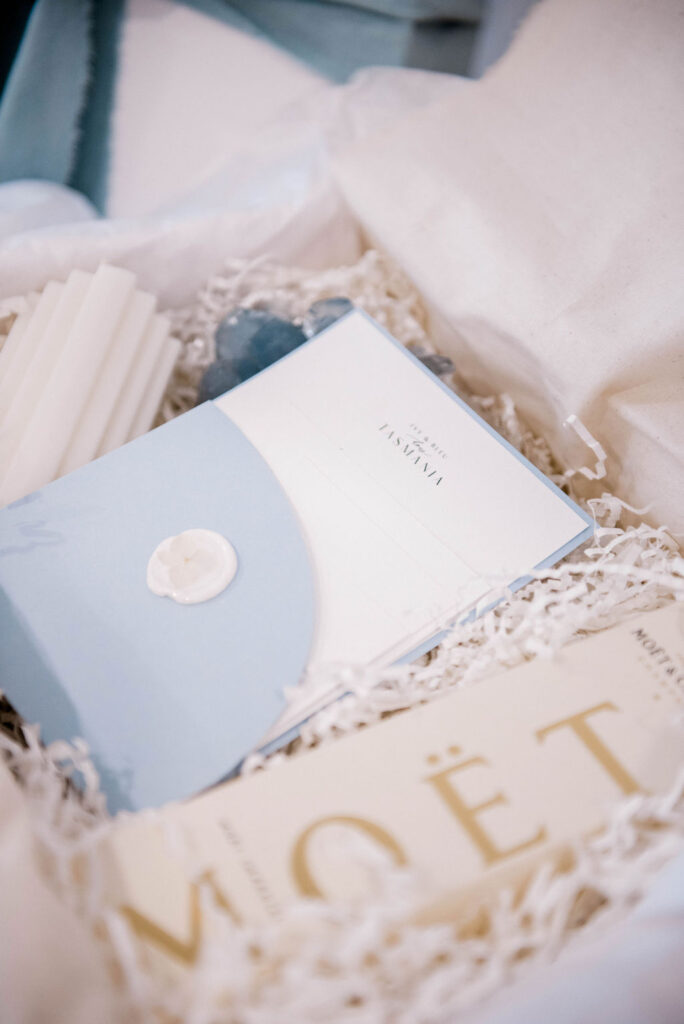 We landed (yay!) and the Ivy & Bleu crew and 12 students began their adventure and checked into "The Cove" Tasmania, a unique adults-only retreat nestled into the cliffs and overlooking the ocean.
This place was quite literally ours. Our students had full access to all facilities throughout the retreat including the day spa, galley style kitchen, warm fire lit lounges and self-serve breakfasts. We all lived our best lives in amongst the luxurious Cliffside Chalets, Cheviot A Frames and the Hillside hardtop glampers. We could have moved in and stayed forever!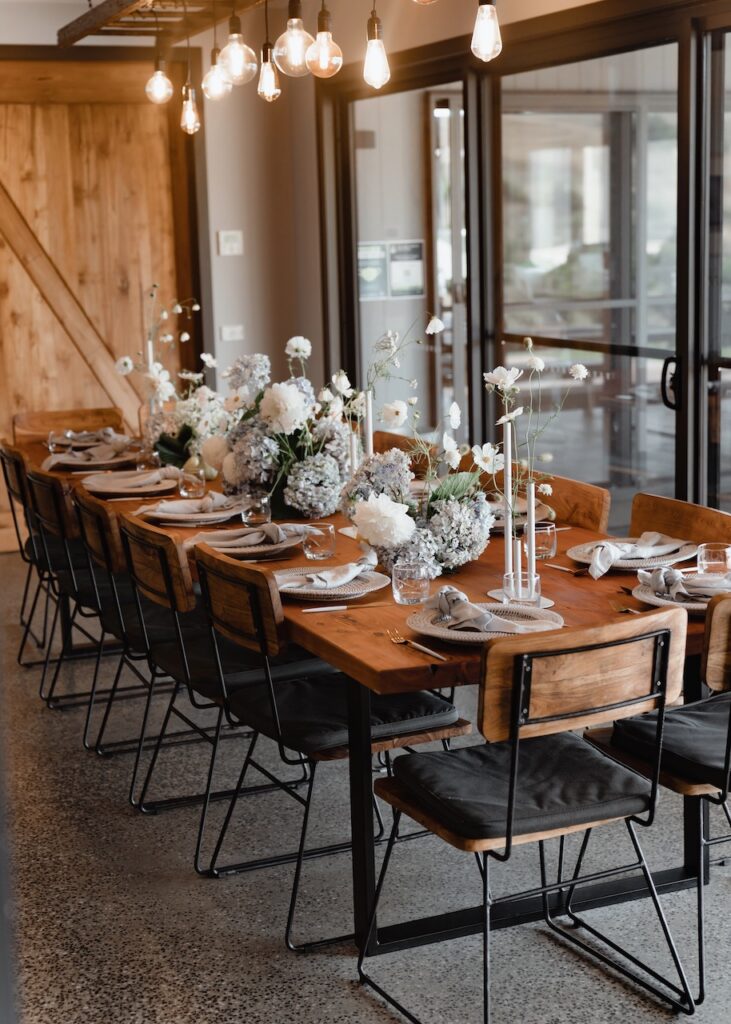 All checked in we began our welcome party, the best and only way we know how. If anyone knows us here at Ivy & Bleu you will know that we enjoy ourselves a cocktail (or two or three) and oh boy, did we enjoy them!
Shaken by the girl herself, Mandi dazzled us with her bar tending skills made extra easy by our friends at Mr Consistent. The welcome party officially kicked off and was a chance for all of the students to mix and mingle and get to know each other.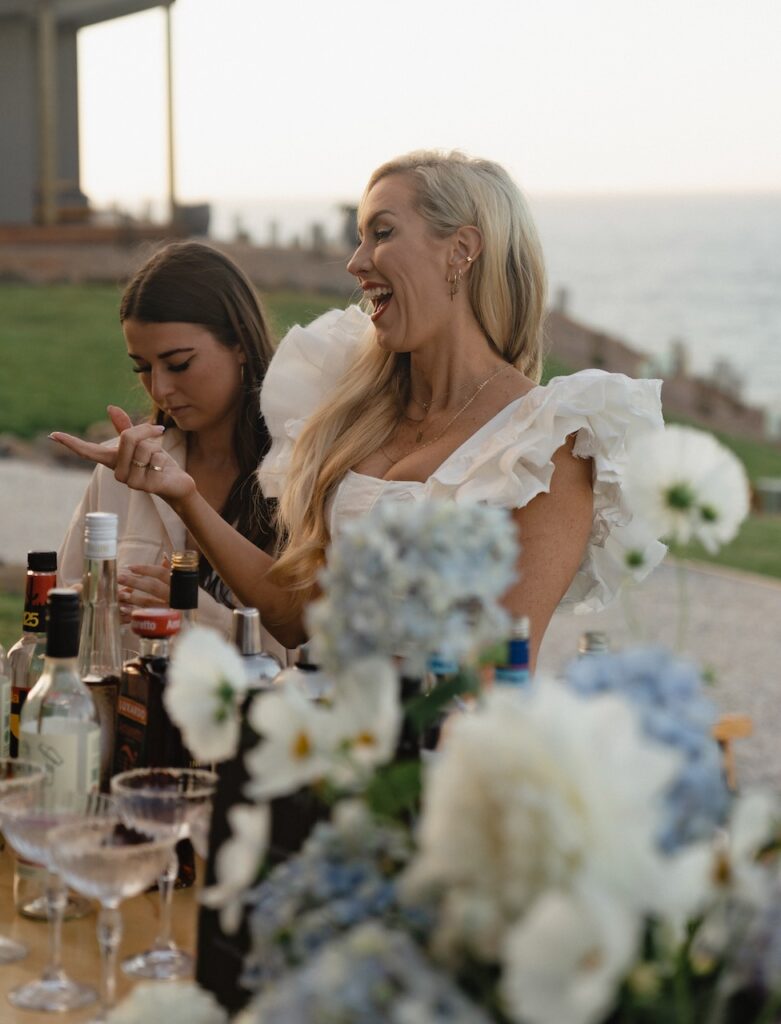 From there we spent the next few days talking styling and florals, learning how to prep and create beautiful bridal bouquets, being educated on all things business development, social media, systems and operations and so much more.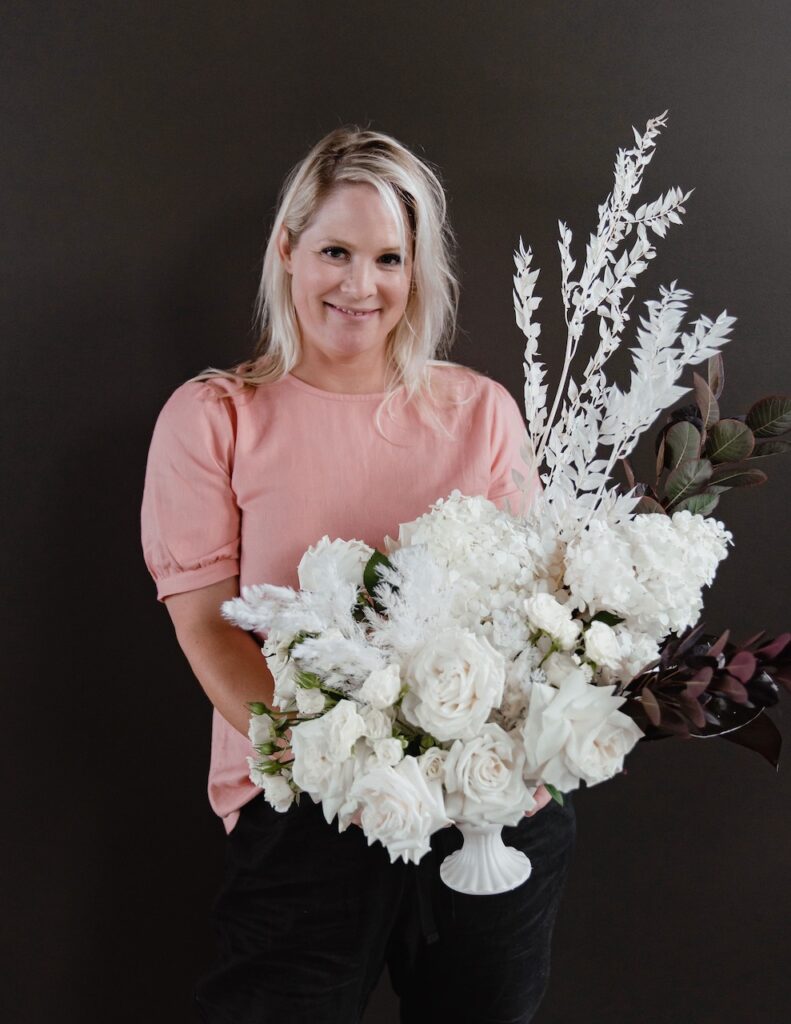 The content was jam packed and met with equally invaluable experiences for our students. Whether it was chatting over an Italian style family dinner, getting caught in the rain whilst sipping wine and watching the cutest tiny penguins march up the hill to their beds, this experience was one in a lifetime!
Game Day
Our final day (and what most of us as creatives find the most expressive) was our shoot day. The day that all of our student's hard work and investment came to fruition (& boy did they do us proud!) We call it game day! Because today you bring your A-game. You do it all!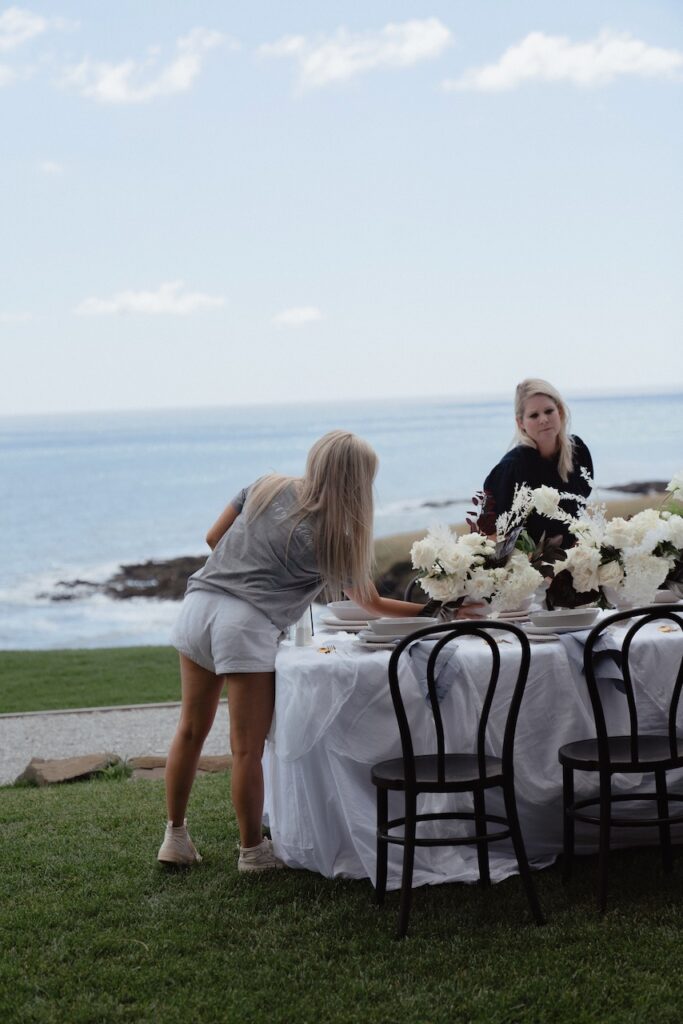 With the help of a few of our industry friends (Nathan Lapham Photography behind the lense, cakes by Marina Machado, dresses you only dream of by Madi Lane Bridal & Begitta Bridal & Couture; insert hair and makeup by Make up by Janelle and stunning stationery by Blossie, accessories by The Whole Bride and Homebodii), we created romantic draping installations with Avideas, edgy table settings and full floral arbour installations and danced the day away in champagne showers!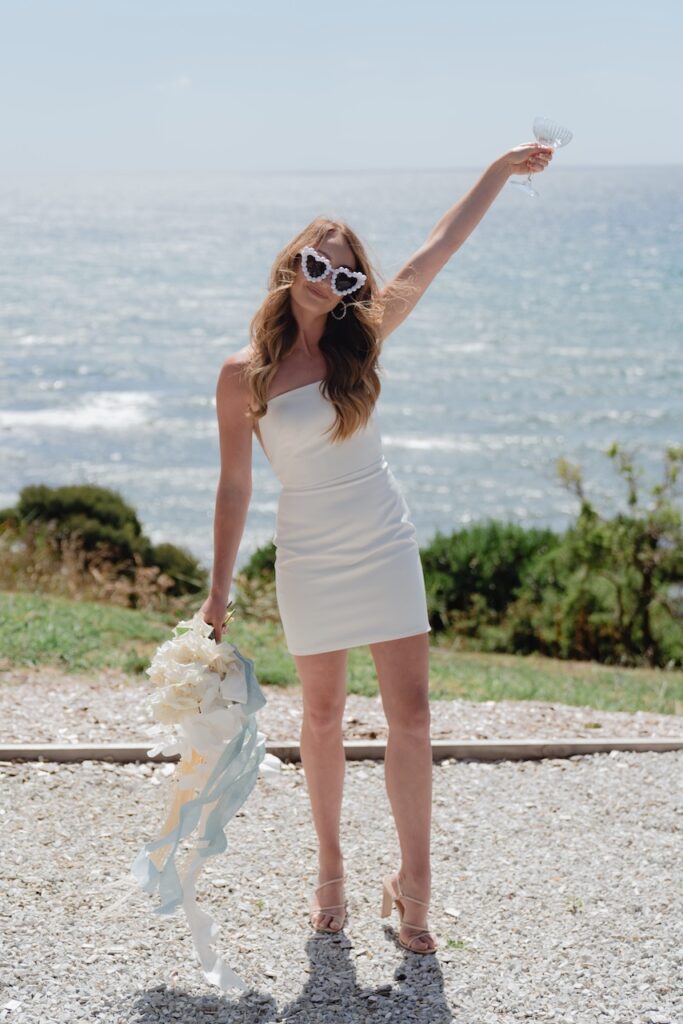 What a day! What a vibe! What a fulfilling experience and might I add, a fun day all round!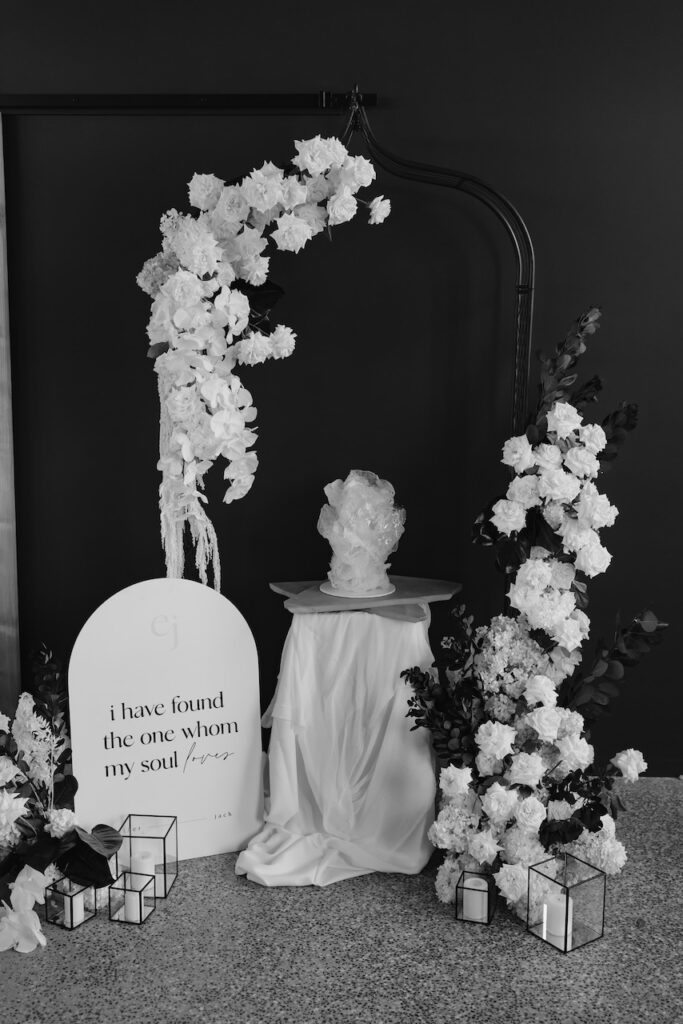 What better way to end it all than to have our student's own hair & make up done, dressed up in pretty frocks and enjoying what we had all created. Most of us in the industry find ourselves setting up and leaving soon after creating magic for our Brides and Grooms so it was nice to finally get to sit back, drink wine and cocktails and eat an incredibly cooked and catered three course meal. My favorite moment was us all sitting together, a part of the ever-growing Ivy and Bleu Family.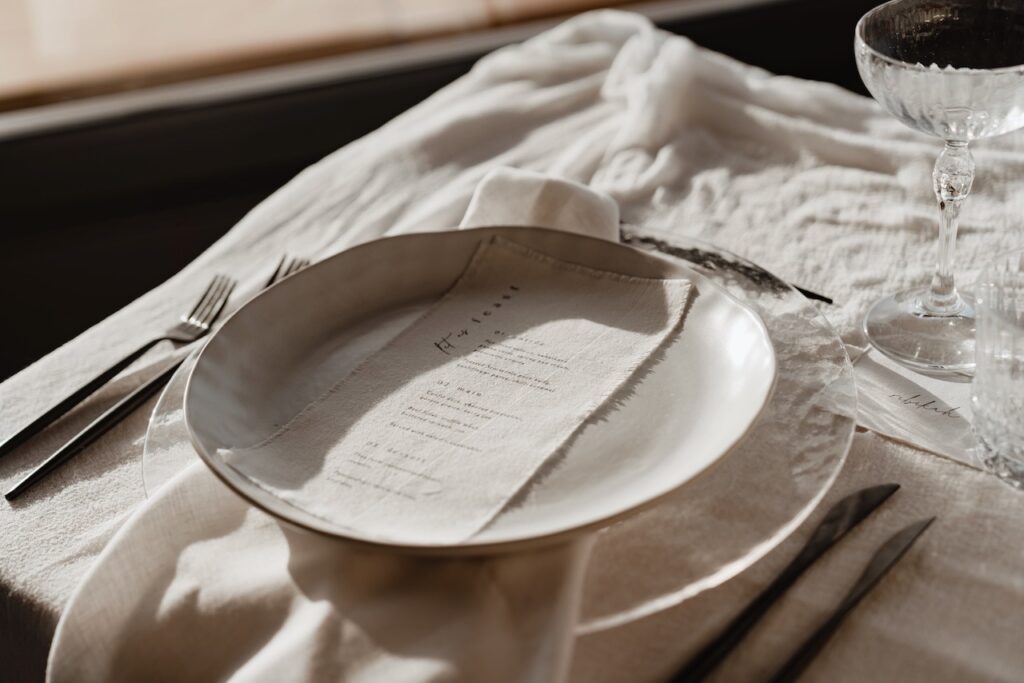 I can honestly say this was not just a learning experience. Our students made this a getaway a well-earned holiday and took full advantage of what Tasmania has to offer. Who is to say you can't come a week early, or stay a week late with family or friends?
We provide this course with the intent to grow your business, to encourage you to implement new skills and to have a hell of a time doing it, albeit with a margie in one hand and an expresso martini in the other!
What's in store for Ivy & Bleu Academy 2023?
We are bringing a whole new vibe! New content, new guest speakers, new discussions and a whole new experience. Each retreat is redesigned so whether it be your first time, third or your fifth we will provide you with more skills to *queue Ciara* level up!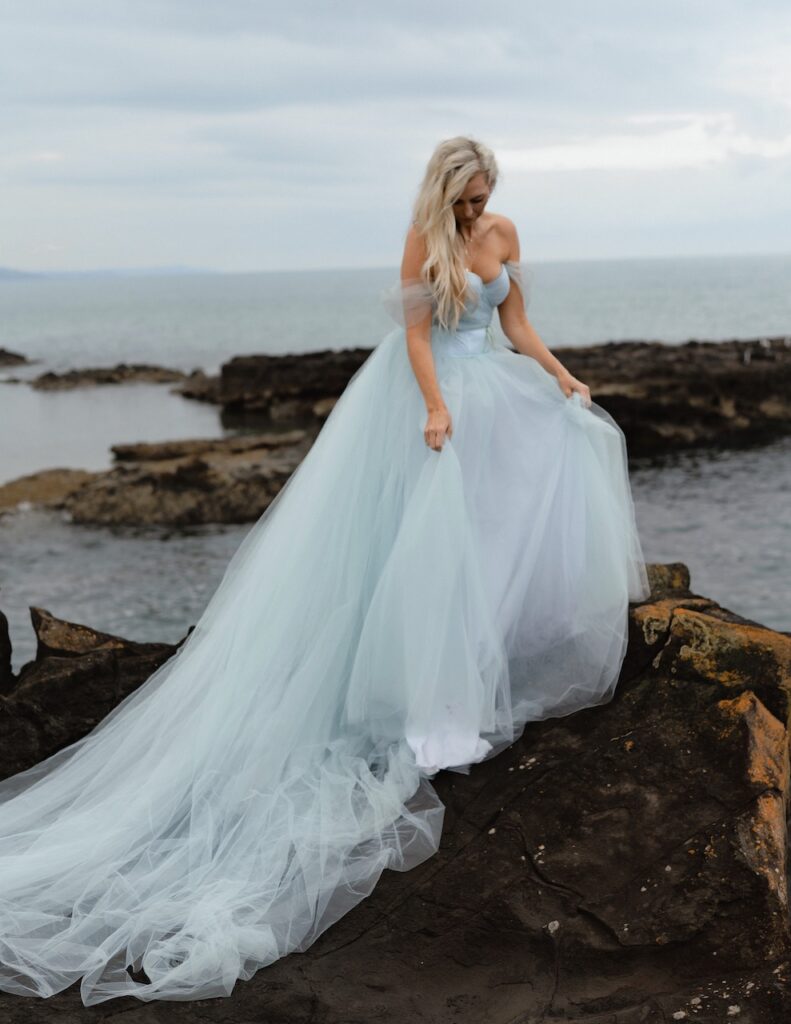 Pre sales are now open for our next adventure Ivy & Bleu Does…… Stay tuned for the release of our next exciting destination! Trust me, you are in for one wild ride!
Alicia x