Behind Ivy & Bleu is a team of event-loving creatives that will help make your special day as incredible as you always dreamed.
Led by Mandi, our team at Ivy & Bleu consists of a bunch of beautiful, hard-working people who will go the extra mile to make your wedding or event perfect. With experience from small boutique events to high-end corporate, our crew carries a wide range of skills, from floristry & styling, to planning & coordinating, to making a crisp espresso martini on a Sunday once the weekend's events are finally over! We love what we do, and we love getting a smile or laugh out of our clients along the way.
Mandi Turner
Mandi is the creative force behind Ivy & Bleu. Her passion for events combined with an extensive customer service background has led to many years engaging in the events industry in collaboration with some of Australia's top vendors and publications. Mandi loves the planning process, and prides herself in her ability to make every bride, groom, corporate executive or party host feel at home in her presence. Added to this, she is a qualified florist and in recent years has launched Ivy & Bleu's own industry teaching program called The Academy, which is delivered on online, and annually in different locations across Australia. From initial concepts to final execution, Mandi engages you in each step of the process to achieve your dream event. Her passion for the industry and entrepreneurial spirit have proven key in the success of Ivy & Bleu, and our new brands Bleu.home & Bleu.Blooms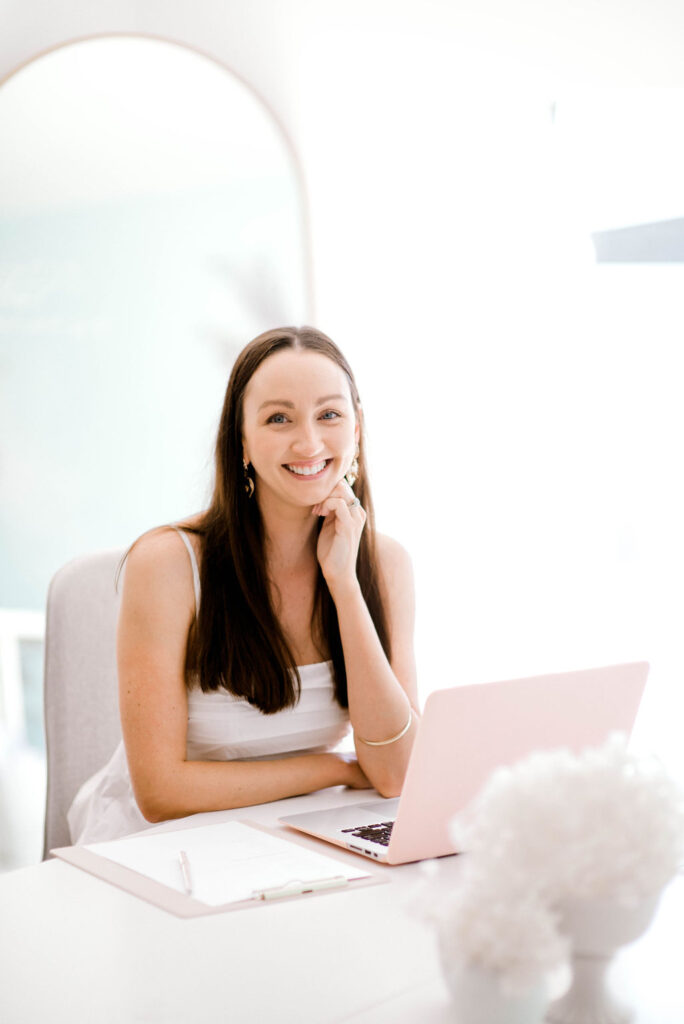 Emmagen
Emmagen is one of our gorgeous planners here at Ivy & Bleu helping our couples perfectly weave together their custom wedding day recipe. With over 10 years in the wedding and events industry her extensive experience is the perfect compliment to a smooth and stress free wedding day for our couples. You will also catch Em anywhere from your initial styling consultation to answering your questions behind the scenes. Check our her side hustle as #candlemumma Ethereal Light Co
Claudia
Claudia joined the Ivy and Bleu team in March 2023 as a personal and administration assistant. She is a dedicated and passionate individual who has a particular love for weddings and events. Claudia has been drawn to Ivy & Bleu's ethos and approach to creating memorable and unique experiences for their clients.
Her favourite flower is a dahlia & her favourite thing about the job is doing something she is truly passionate about and that no two days are the same.
Mia
Our gorgeous girl Mia started with us on a school based work experience placement in 2019 before coming onboard as our first ever apprentice in 2020. Since then she has completed a Diploma of Business Management under our guidance in addition to training across all areas of our business in floristry, warehouse, styling & now is focusing on delving into the world of wedding planning and co-ordination under the guidance of Mandi & Emmagen and overseeing all our final confirmations to make sure every event is executed to perfection.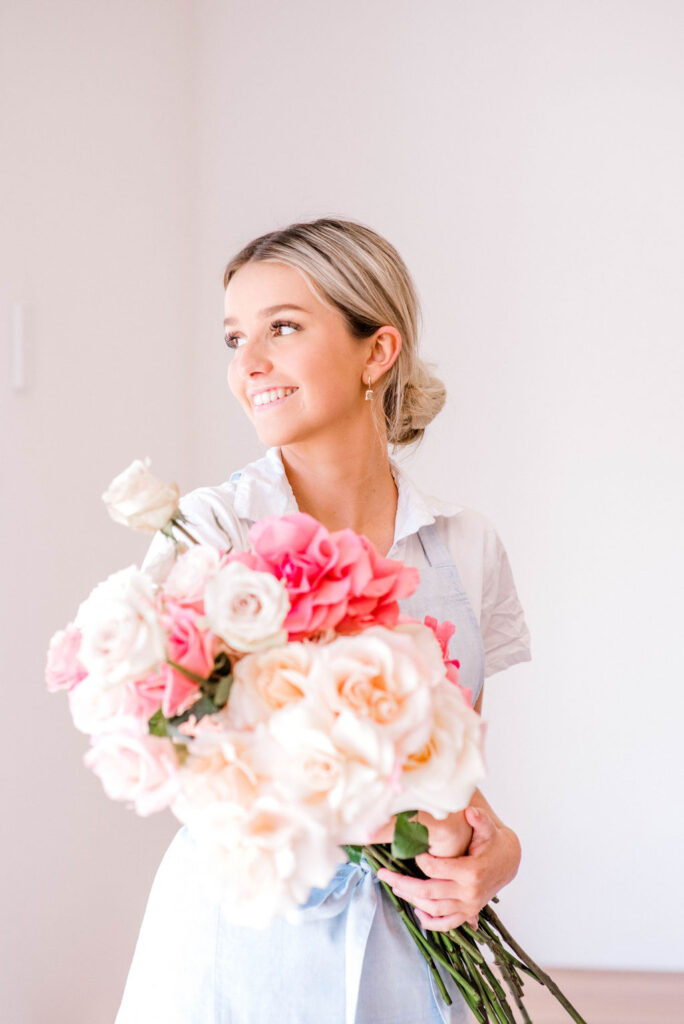 Kenya
Kenya was our second apprentice and her beautiful, bubbly personality joined our team in 2021. Since she completed her apprenticeship she has joined the business on a permanent basis. You'll find Kenya ordering and prepping your blooms as well as creating our couple's floral dreams out on site.
Kenya's Fav Flower is Cosmos & her favourite part about her job is getting to work with pretty things every day.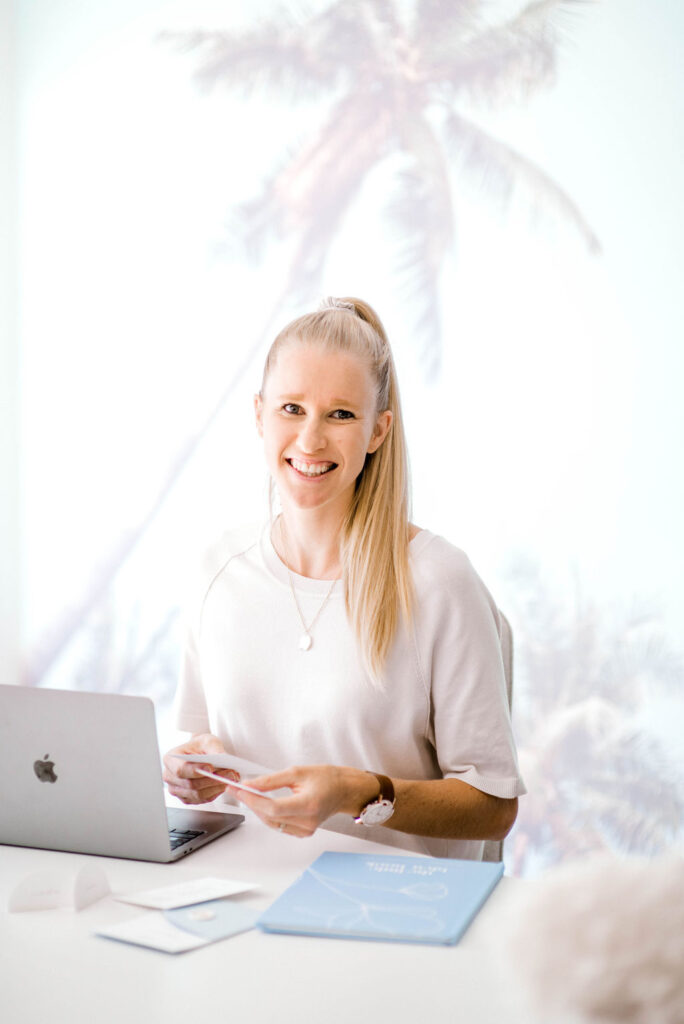 Kelsi
Kelsi has been working with Mandi since 2017. She runs her own wedding invitation and signage business called White Letter, and is our in-house supplier for many of the signs, menus and place cards that our brides choose in the styling of their weddings. Along with this collaboration, Kelsi is also our creative writer bringing to you along with Mandi our blogs, marketing collateral & inspirational blurb. She oversees all the creative and aesthetics components of all things "Bleu Brands"
Lyn & Bruce
Lyn & Bruce are the busy bees in here every Monday ensuring our warehouse is clean tidy, all our boutique stock is maintained and looking its best, linens perfectly laundered and pressed and doing the endless tip runs with our floral waste.
Lyn & Bruce's favourite parts of their job are staying active in their retirement
Abby
Abby is our gorgeous Senior Florist creating beautiful blooms in the studio and out onsite here at Ivy & Bleu.
Originally hailing from South Coast NSW she moved to South East Queensland & to Ivy & Bleu in 2022 and began instantly creating some of the most insane floral works of art that grace our instagram feed.
Moving into 2023 she is a key part in helping grow our Retail Floral Division 2023 focusing on En Masse floral style arrangements, for home, corporate & business.
Abby's favourite flower is Sweet Pea and her favourite thing about being a florist is getting to say "I made that!"
Glen
Glen is the muscle behind the Ivy & Bleu team executing all our installs, deliveries & bump outs. You'll see him at 7am loading up our vans and out onsite scaling ladders for our floral team to create beautiful installs on & then see him back at midnight packing it all up again.
Glen's favourite part about his job is rehoming beautiful flowers left behind from events to his favourite neighbours and getting to work alongside his daughter.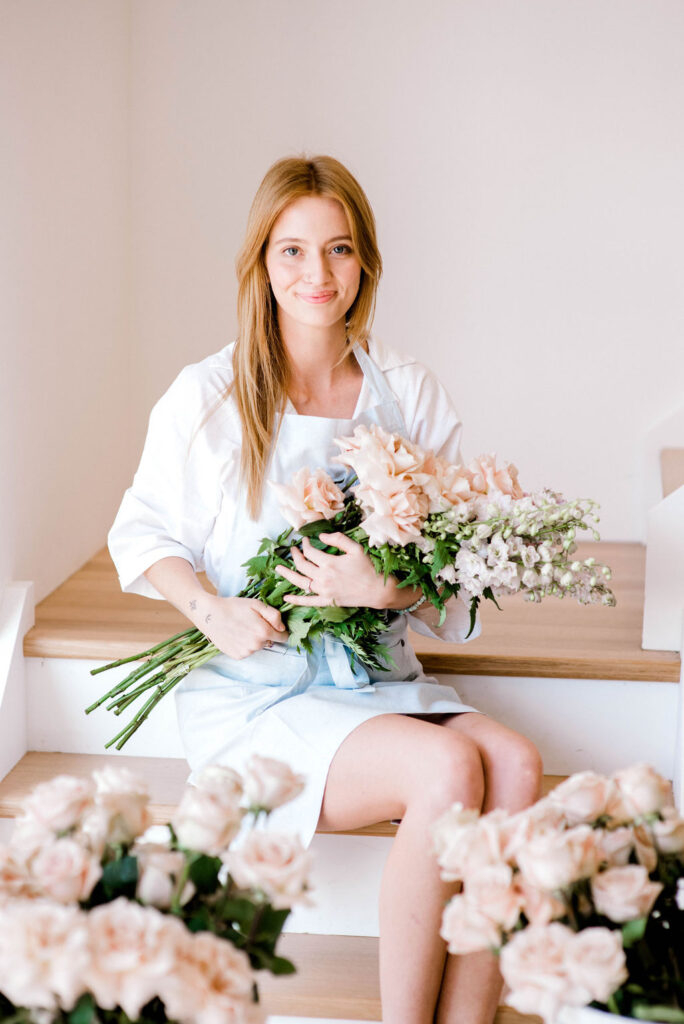 Our gorgeous girl Jessie came to us wanting to grow her existing flower and styling skills over 12 months ago and her keen passion for flowers and her natural floral ability quickly made her a integral part of Ivy & Bleu. These skills have her doing your installations, arbours and out onsite with styling & sets creating magic in addition to managing all your email enquiries and updates to your bookings along the way.
Gaby is the absolute GOAT and in charge of ensuring our warehouse is a smooth running operation and that all the bits and bobs are cleaned, serviceable and packed for your big day! In addition to hustling in the warehouse you will find Gabriella's beautiful down to earth nature out on site styling and setting up your big days and in our flower studio as she is the QUEEN rose flipper.